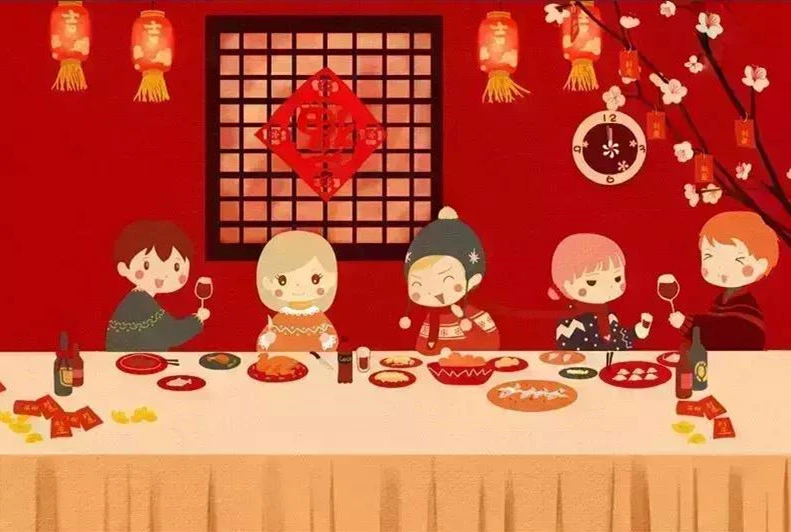 Chinese New Year Celebration is the most important celebration of the year.
Chinese people may celebrate the Chinese New Year in slightly different ways but their wishes are almost the same; We want our family members and friends to be healthy and lucky during next year.
Setting off fireworks is believed to scare away a terrifying monster called Nian based on Chinese mythology, which is the very origin of the New Year. The loud sound is also greatly enjoyed by people for creating a boisterous atmosphere.
One of the house decorations is to post couplets on doors. On the Spring Festival couplets, good wishes are expressed. New Year couplets are usually posted in pairs as even numbers are associated with good luck and auspiciousness in Chinese culture.
People in north China are used to posting paper-cut on their windows. When sticking the window decoration paper-cuts, people paste on the door large red Chinese character "fu"A red "fu"means good luck and fortune, so it is customary to post "fu"on doors or walls on auspicious occasions such as wedding, festivals.
In addition, Chinese people like to take turns hosting meals during this festival to create a place for people to reunite with far away family members or meet up with old friends. As a result, it would certainly be considered in appropriate to order only a few dishes.However, ordering a reasonable amount is never enough.
Usually,Chinese factory start the CNY holiday from 3-4 days before New Year Eve,and close on 8-9 days after New Year Eve.Some factory even re-open on the 16th day after New Year Eve,that is after Lantern Festival.So if need goods to be shipped before Chinese New Year,It's better to do early arrangement.Because near Chinese New Year,workers start holiday earlier,shipping will be crowd.

For more information,pls contact our sales department:sales@mibachina.com