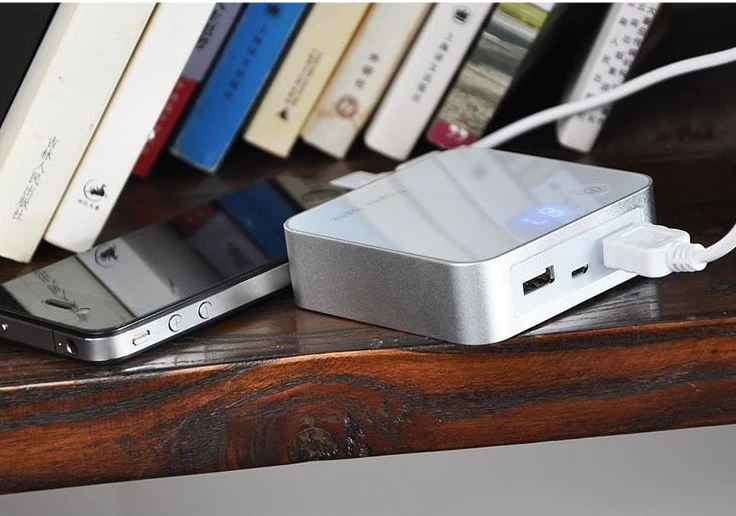 Every product has its reasonable price range. As factory, MiBA offered price is based on accurate cost accounting, with reasonable profit. If the price you get is much lower than MiBA. It must sacrifice the quality of product. Below is the very import factors which influent the cost of Power Bank's .
1.Capacity of Powerbank
Power Bank can use lower capacity battery even with exactly same model and same outlooking.Battery contained in powerbank,normally is divided to two types:Li-ion battery and Li-polymer battery.
Powerbank which use Li-ion battery normally is thicker and bigger,shape will be cylinder or square cylinder for 1 battery powerbank.
Powerbank which use Li-polymer battery normally is thinner and lighter.Like credit card shape Powerbank,ect.
For example,for a 5000mAh powerbank,no matter it use Li-ion or Polymer battery,some factories can use lower capacity cell inside like 4000mAh,3000mAh,2500mAh,or even 1000mAh.
This is the keypoint which reduce the value and cost.
2.Protection system on PCB board inside of the Powerbank,the crucial point of the safty
MiBA powerbank protection system has Over voltage protection, Over Current protection,Over tempreture protection,Over charging protection,Over discharging protection and Short circuit protection function.Each function has it's corresponding IC to control it.

This is basic and crucial guarantee of using safety.
In order to cut-down the cost, Some factories reduce the IC on PCB board,or even have no protecting IC inside.
3.Aging testing for Power Bank
Aging test is another important point of dramatic difference between the quality and price.
What is the meaning of the Power Bank ageing testing?

Ageing is to test the effect of charging times and maximum activate lithium ion battery inside. Make the battery have no memory effect.
More than 8 hours aging test, excellent quality ensured. Our engineer is 100% check every single Power bank follow battery industrial's most strictly test process; Make sure every single product is safe and reliable.
Many factories haven't aging testing for the products, these Power bank without through aging testing is unstable, it's May not able to charge after using several times.
Choose MiBA as your Powerbank supplier,win success on the market! sales@mibachina.com Hotline:+86 188 2439 2631